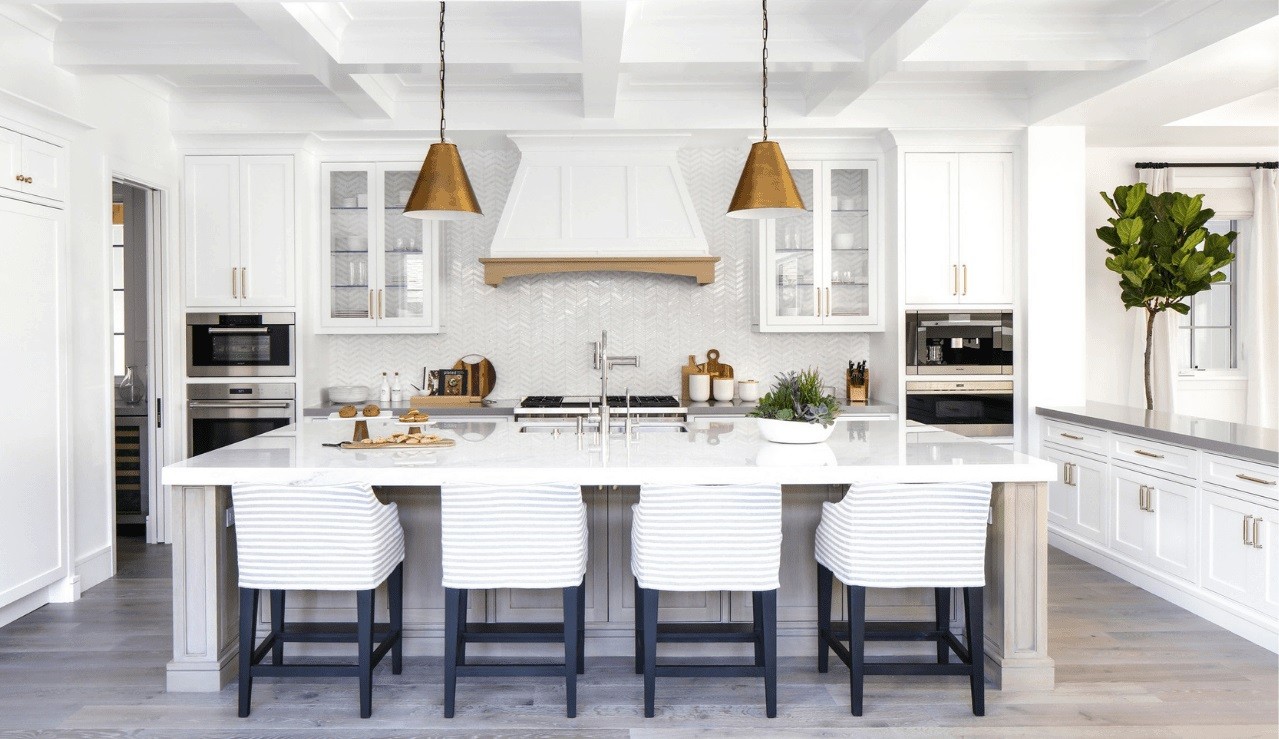 Energy Efficient Kitchen Lighting Solutions
Swap Out Incandescent Overhead Lighting
Out of all the light sources on the market today, incandescent lighting uses the most energy to produce light. Incandescent lamps use only 10 percent of the energy they consumes to actually produce light, while the other 90 percent is only used to generate heat. Some people are wary of updating their fixtures because they prefer the color that incandescents provide, it's been proven that compact fluorescent and LED lighting will cost you less for the same amount of use.  Whether it's as small as replacing incandescent bulbs in your pendant lights with LED or CFL equivalents, or as big as installing LED recessed light fixtures, energy-efficient overhead lighting is an important element to consider.
Motion Sensors
We've all been guilty of forgetting to turn off the lights at some point in our lives. Unfortunately, that forgetfulness can have monetary consequences. This is why it's never a bad idea to install occupancy or vacancy sensors in areas where people quickly come and go and may forget to turn off any lights they turned on in the first place, such as a lighted pantry. Installing these motion-sensitive light controls would ensure that lights are turned off soon after anyone leaves.
Battery-Operated Task Lights
Changing out incandescent under cabinet lighting to LED or CFL fixtures is one way to make task lighting in your kitchen more efficient. But why flip a switch when you could just use a wave of the hand?  Battery-operated, motion-sensitive lights, like the one shown to the left, will provide just enough light for you to see in the dark without hiking up your electric bill. Placing a battery-operated LED task light over a sink, stove, or kitchen counter would allow you to see in the dark without having to turn on multiple overhead lights. These fixtures can also be easily placed inside cabinets, flooding any small, dark spaces with bright LED light.
Dimmers
There are a multitude of reasons to install a dimmer, but saving energy is one of the most beneficial. When a light source is dimmed to a lower level, it will only consume a fraction of the energy that it normally would at full brightness. Putting overhead lighting on a dimmer is one option, but you can also put your decorative and task lighting, such as pendants and under cabinet lighting, on dimmers. Whatever you do, make sure those dimmers are compatible with your light sources to avoid any electrical issues.