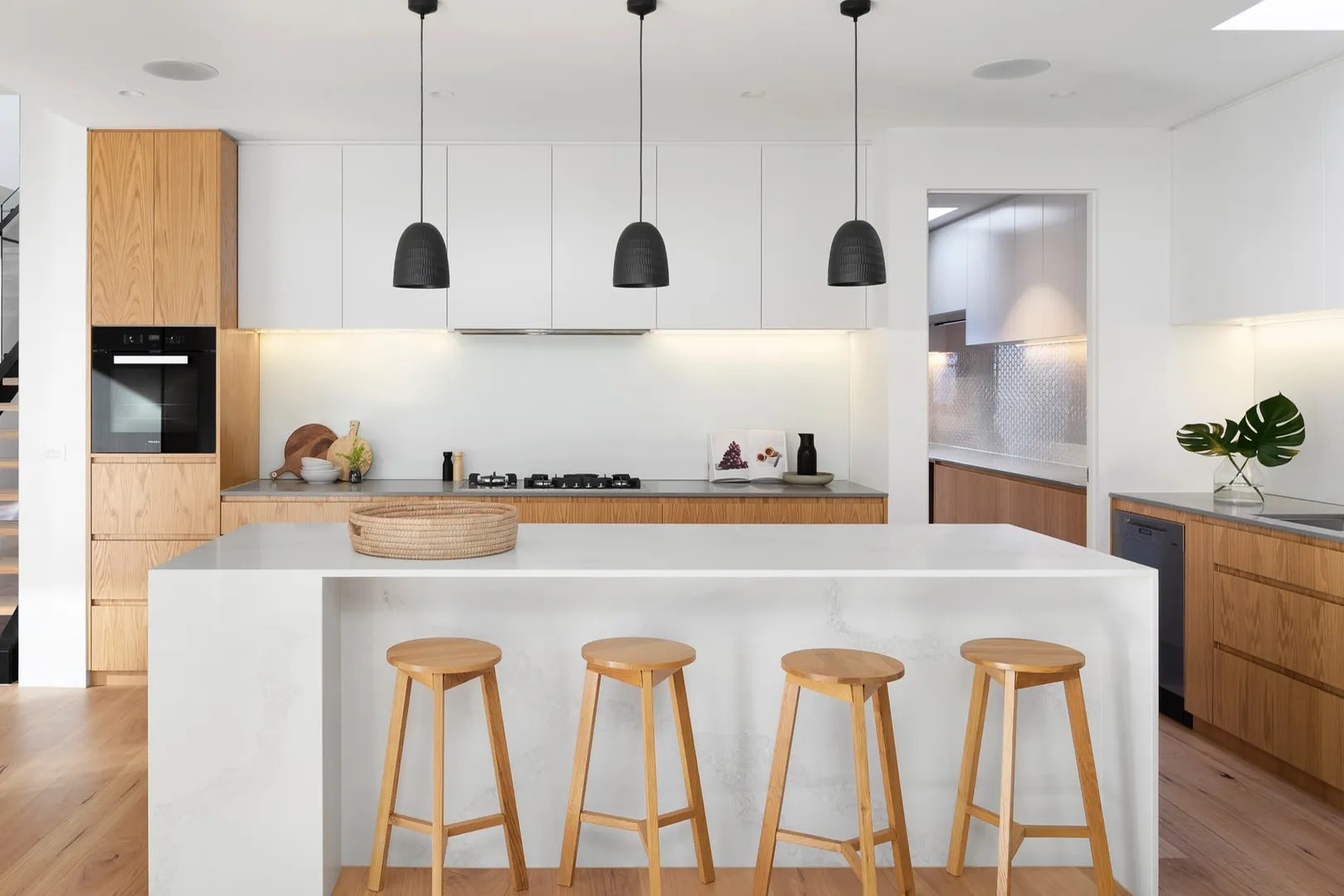 Five Ways to Improve Your Kitchen Lighting
Pendants Light Fixtures
A focal point of the kitchen, islands can be one of the most complex areas to design.  Luckily, you can accentuate any island with pendant lights.  Pendant lights come in a variety of styles and can even serve as conversational pieces for guests. Using three pendants, as opposed to two or four, creates an asymmetric lighting design, providing more balance and better proportions for the illuminated surface. All islands are not created equally. It is important to choose your pendants based on the size and height of your island so you won't overwhelm the area.  If you decide against individual pendants for your island, another option is using island pendant light fixtures. An excellent source for task lighting, the fixture allows you to add several lights.
Strip Lights
As stated in previous posts, LED strip lights can be used in a number of areas throughout the home. Because of their flexibility and variation in brightness, these lights work exceptionally well in or under kitchen cabinets. This is ideal especially for cabinets located above counter space. The additional under-cabinet lighting can aid in food preparation. You can also try using them above cabinets to help open up the space in your kitchen.  If you have artwork on the walls of your dining area, strip lights work as an excellent form of accent lighting to display art.
Recessed lights 
Recessed lights or can lights are lights that are placed deep inside openings in the ceiling. When set up correctly, this lighting option creates a more even distribution of light throughout an area. The even light distribution creates a more illuminated kitchen, excellent for cooking and showing off your best dishes.  Recessed lights help to open up the area by highlighting other spaces such as the stove top and counter, as well as by capturing extra details throughout the cookery. It is important to note that recessed lighting fixtures can use numerous types of trims. Choose the trim best suited for your lights according to the style of your kitchen and visibility needs.
Dimmers 
Lighting adjustments throughout your kitchen serve different purposes. The lighting used during a romantic meal for two versus lighting for preparing a quick family breakfast before taking on the day should not be the same.  Dimmers aid in changing the mood and increasing the life of your bulbs. You may incorporate a variety of dimmers throughout the kitchen. For example, your under cabinet lighting system could use a different dimmer than your island pendants, allowing a separate lighting control for each. Dimmers canprovide you with complete control over the lighting in each location of your kitchen.
Ceiling Fans 
When cooking or entertaining in your kitchenette, you may find yourself and your guests feeling a little warm without proper ventilation. Ceiling fans aren't just great accents for bedrooms and living rooms; they are also wonderful appliances to have in the kitchen.  A ceiling fan will keep a room's occupants cool while adding beauty to an otherwise bland space. Ceiling fans with lights may also be used in place of chandeliers or close to ceiling lights to create a more elegant and modern look for your kitchen.
Now you've learned a few ways to bring more light into your kitchen. Consider using one or a mixture of lighting choices to emphasize layers and depth inside your kitchen.  It's probably the most important room in your home. After all, it's where the food lives.